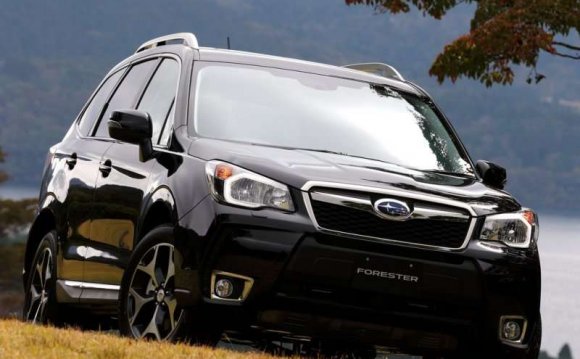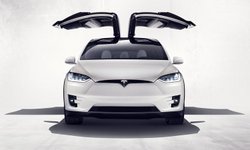 So the scientists announced this last week (ed note: we originally wrote this two years ago–and updated it since–but the climate change news has not gotten any brighter in the intervening years) that the world has hit another milestone with the level of carbon dioxide in the atmosphere hitting a concentration not seen for millions of years. While many in the environmental community might see this as the point at which personal transportation should be curtailed, starting with SUVs or Crossovers, it is clear the automotive market is not going to make such a quick shift.
Sport utility vehicles and crossovers (crossovers being sport utility vehicles based on a-car rather than truck the chassis) are popular is even as with the) are popular even as the general trend toward higher MPG vehicles moves forward. The reason is simple: they are functional. One trip to Costco is enough to convince many families that a Prius won't cut it. Regular trips up to the mountains in the winter to ski could similarly motivate a car buyer to look for an all-wheel-drive or four-wheel-drive vehicle rather than the front-wheel drive found on most high-mileage hybrids. Cars don't always cut it.
All of which leaves the environmentally conscious consumer with some tough choices. If your lifestyle points you toward an SUV or crossover, you still want to do what you can to minimize your contribution to further CO2 in the atmosphere. The first electric SUV has appeared (after one short-lived version, the RAV4 EV was on the market for a brief time), but the Tesla Model X is out of most buyers' price range. Plug-in hybrids are just hitting the market this year and more are promised, but again most are luxury first and SUV second. A few hybrid and clean diesel models are out there, so the key is to check out the most fuel efficient models that fit your needs. Since one of those needs with this class of vehicles usually entails a good amount of distance travel, we're using the highway fuel economy as the benchmark for our Top 10 list.
While cars, especially smaller ones, appear to be able to top the 40 mpg mark without much difficulty and are pushing even higher with plug-in models, AWD and 4WD models, with extra hardware and usually a larger size, have historically found 30 mpg on the highway a tough mark. No more. We've got an EV and several plug-ins that boast sophisticated technology that offers welcome progress on the MPG front. The downside is all this new hardware comes at a serious premium. But not far down the list are gasoline-powered models delivering mid-30s fuel economy.
The numbers are based on the federal fuel economy tests, so of course your mileage will vary.
The Top 10 SUVs/Crossovers
1. 90 MPGe – Tesla Model X EV – So how does almost 100 mpg sound for an SUV? Is that worth or , 000? At the end of 2015 Tesla started deliveries of its third model an all-wheel-drive, all-electric crossover with seating for seven adults and their luggage. It is based off of Tesla's Model S sedan and features two electric motors (of varying sizes depending on the model) and two battery pack sizes. Oh, and it also has gull-wing (falcon in Tesla parlance) doors. The car will deliver about 250 miles of range in the high-end model; 220 in the "entry-level" model, which they haven't even started building yet. The Toyota RAV4 EV was the first SUV with a plug, but in two iterations it only had a brief run and totaled about 3, 000 vehicles.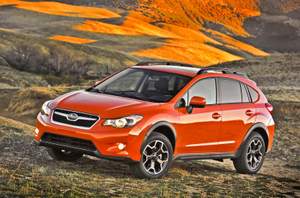 2. 56 MPGe BMW X5 xDrive40e PHEV – BMW took its most popular SUV and added a plug. It seems simple, but the process entailed added technology. Thankfully, BMW has not subtracted any of the positive attributes of its all-wheel-drive SUV. Forget to plug in and you're back to mid-20s fuel economy. It has 1 miles of all-electric range.
3. 53 MPGe – Volvo XC90 AWD PHEV – The first plug-in Volvo has arrived. We saw it some time ago and are pleased that it has been delivered intact with great fuel economy along with all of the usual Volvo safety equipment and great wagon space. Without plugging in the fuel economy drops to the mid-20s. It's all-electric range is about 14 miles.
4. 47 MPGe – Porsche Cayenne S E-Hybrid PHEV – To offset some performance models with less-than-stellar fuel economy, Porsche is leading the way by offering plug-in versions that promise enhanced MPG. The company's SUV adds an electric motor than can give 16 miles of EV range. On gas alone the car is in the low 20s MPG.
5. 37 MPG – Volvo V60 – It's a whole new ballgame when two Volvos join the top of the MPG list. This wagon in 2WD trim delivers exception fuel economy from its turbocharged 2.0-liter four-cylinder engine. Switching engines and adding 4WD drops the numbers by 8 MPG.
More:
Source: www.cleanfleetreport.com
INTERESTING VIDEO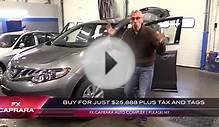 A Truckload of 2014 Nissan Murano All Wheel Drive SUVs Has ...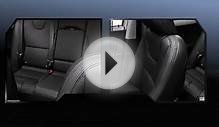 2014 Volvo XC60 3 2 Premier Plus SUV All wheel Drive ...
Share this Post