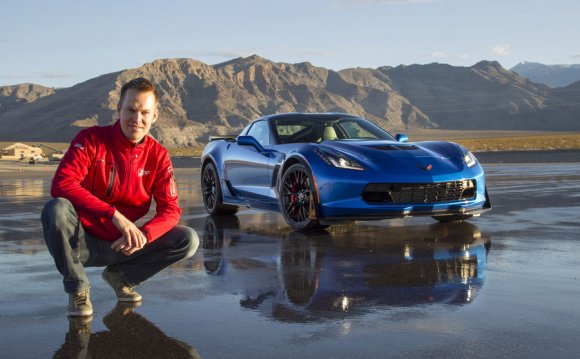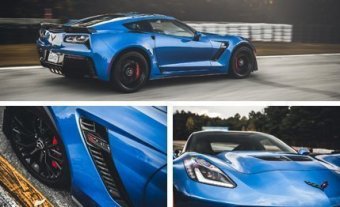 Nothing to see here. Just the shortest-stopping, most tenaciously gripping production car we've ever tested. Oh, it has a kind of powerful engine, too.
A line that includes a 650-hp thunder wagon with the sophistication and poise of the world's best sports cars. There, we said it. The Z06 must be ranked among the world's best. You know that we here at Car and Driver are not idle flatterers, our job being to find the faults for you in haste, before you have to live with them at leisure over 72 months of payments. However, the Z06 completely fulfills its mission to be a super Corvette. It is an accessible American fantasy intended to inject joy and fascination and, let's face it, a healthy dose of awe into the driving experience, such that there's not much left to shout about except details.
Details such as a 60-mph nuking of three seconds flat, set by a Z06 equipped with the Z07 Performance package and an automatic. This car tore the quarter-mile a new one at 11.1 seconds at 127 mph, scorched the skidpad with 1.19 g's of grip, and stopped from 70 in an astonishing 128 feet, the latter two figures setting C/D records for a production car. We also tested a slightly less potent manual-trans Z06 [see bottom of page 2].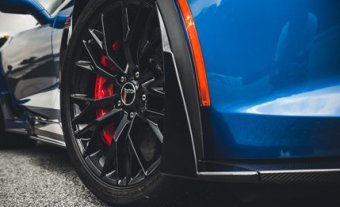 Then there's the mega Z07 Performance package that further weaponizes the car with carbon-ceramic brakes, a carbon-fiber aero package, a slightly revised suspension tune, and different tires. The Z07's run-flat Michelin Pilot Sport Cup 2 summer almost-slicks replace the base run-flat Michelin Pilot Super Sports and are, to borrow from Mark Twain, the difference between the lightning bug and the lightning. /p p Back to the test numbers: Um, holy crap. Riding a Z06 through the first four gears feels like putting a saddle on Superman, though the Z06 is 200 pounds heavier than a href="/comparisons/2013-chevrolet-corvette-zr1-page-3" target="_self"the old ZR1/a. Obviously, there's a squidge more power, but this is down to the race tires and the fact that today's automatics are often faster than manuals in a straight line. We didn't even use launch control, a simple flat-foot drop in full auto mode being all that was needed to produce these fireworks from the test equipment. /p table border="0" cellpadding="2" cellspacing="0"x">
The Z06 we photographed was fully loaded with the Z07 package, Stage 3 carbon aero trim kit, and optional carbon-kablooey interior. As you can see, there's a Z06 for, well, if not exactly everyone, then a wider swath of humanity's more impatient ­drivers, all of whom will be swamped by admirers at parties. Prepare for the eager smiles of your audience to droop slightly when you say you bought the automatic, as up to 70 percent of Z06 buyers are expected to do. This is a natural, instinctual disappointment, conditioned by the expectation that real sports cars have sticks, mounting evidence to the contrary notwithstanding.
We drove both the manual and the automatic Z06 and feel that the stick, with its notably soft and seamless clutch takeup, is still the best choice. Rev matching sounds like a hateful automation of the heel-and-toe skill until you get used to it. Then you wonder why all manuals don't have it. Or just turn it off. Or use it to learn proper rev matching and then turn it off.
Source: www.caranddriver.com
INTERESTING VIDEO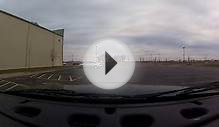 GoPro Road Test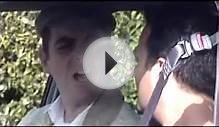 Road test
Share this Post