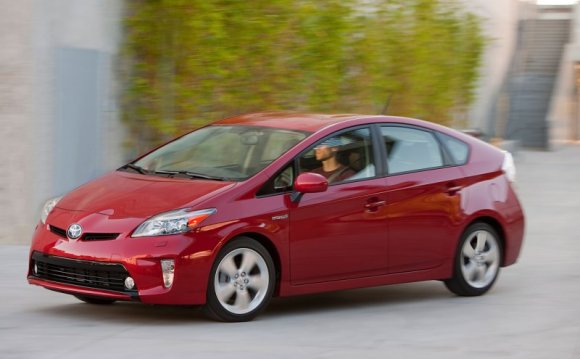 The torrent of automotive enthusiasm has many eddies. Some car nuts get off on loading their rides with aircraft hydraulics capable of bouncing them six feet off the ground. Some jack up their trucks for the sole purpose of crushing stacks of fully depreciated cars. A few on the lunatic fringe fill their cars with deafening stereos or cover them in sod, mirror fragments, or plastic lizards—all in the name of art. And when you think about it, is a two-passenger car that is designed to sprint through a quarter-mile in 11 seconds, dart around corners at 1.00 g, and stop on a dime any less quirky than any of the above? No, that's just the current we splash in most enthusiastically.
The wheeled lozenge you see on these pages wafts along on yet another current (actually two currents—direct and alternating) with the overall goal of traveling from A to B while leaving behind as little environmental evidence as possible. It's a laudable goal, and one we're developing a healthy appreciation of and, in some cases, even an enthusiasm for—the Prius made our 10Best list this year.
Toyota's new Prius is still a nerd's car. The engineers on our staff are the ones who wax the most eloquently about the NASA-grade technology found onboard this gas-electric hybrid. Can you blame us? Four 32-bit computers control practically every system by wire—throttle, brakes, even air cooling and heating. The steering is still mechanical, but its electric assist is computer controlled.
The original Prius's basic tech carries over, from the DOHC 16-valve low-compression-ratio/high-expansion-ratio Atkinson-cycle engine to the continuously variable tranny that directs traffic between power coming in from the engine and motor and going out to the generator and drive wheels. But for 2004 the output and efficiency of the engine, motor, and generator are all improved. Lighter, lower-friction pistons, a revised combustion-chamber design, and remapped variable valve timing help increase engine power by six ponies, to 76. Stepping up the operating voltage from 274 to 500 volts helped boost the electric motor's output from 44 horsepower and 258 pound-feet of torque to 67 and 295, respectively, and increased the capacity of the system to return braking energy to the batteries. Upping the generator's peak speed from 6500 to 10, 000 rpm improves battery charging and adds flexibility to the entire hybrid system.
Source: www.caranddriver.com
INTERESTING VIDEO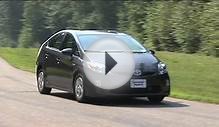 Toyota Prius 2010-2011 Road Test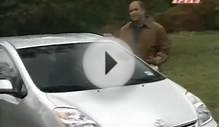 MW 2004 Toyota Prius Road Test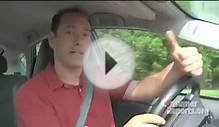 Toyota Prius Road Test
Share this Post