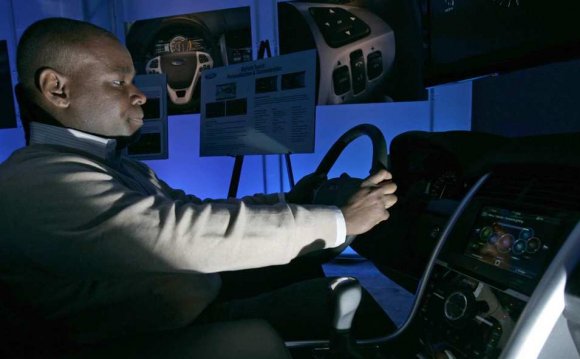 Japanese car brands continue to dominate in car reliability, but brands from all corners of the globe showed movement in the latest analysis. Lexus, Toyota, and Acura claim the top three spots in predicted reliability rankings by brands. But that is not to say choosing a Japanese-branded car ensures fewer problems.
In fact, we've seen some Japanese brands tumble, with Subaru, Scion, and Nissan all losing several positions over last-year's rankings. Meanwhile, Audi, having shown steady improvement in vehicle reliability during recent years, moved up four places this year to finish fourth overall—the top European carmaker in the survey. Three Audis—the A6 2.0T sedan, Q7 SUV, and Allroad wagon—have "much better than average" reliability. Volvo jumped 13 places to seventh.
Domestic brands are led by General Motors, with GMC, Buick, and Chevrolet ranking above the brands from Chrysler Corp. and Ford Motor Company. GMC is the lone domestic brand in the top 10, claiming the 9th spot. Buick is close by in 12th spot. All Buicks except the V6 LaCrosse were average or better. The only dark spots for Chevrolet are the Camaro and Cruze, both of which earned below-average reliability scores.
Despite climbing five spots to 18th, Chrysler models are still below par overall. Ram is next in line at 19th, with Jeep at 23rd and Dodge at 24th. (Because the Fiat line was limited to the 500 when the survey was conducted, we do not have sufficient models to have included that brand in the rankings. We require at least two models for this ranking.) Some of the automaker's most reliable models, such as the Jeep Compass and Jeep Patriot SUVs, didn't score well in our testing rendering them ineligible for a recommendation. And the better-performing Jeep Grand Cherokee V6 has fallen well below average in reliability.
Source: www.consumerreports.org
INTERESTING VIDEO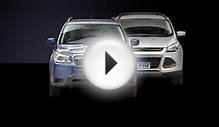 Consumer Reports' car reliability survey shows brands ...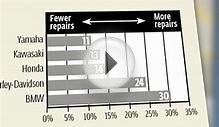 Consumer Reports: Motorcycle reliability report
Consumer Reports: Most & least reliable cars
Share this Post