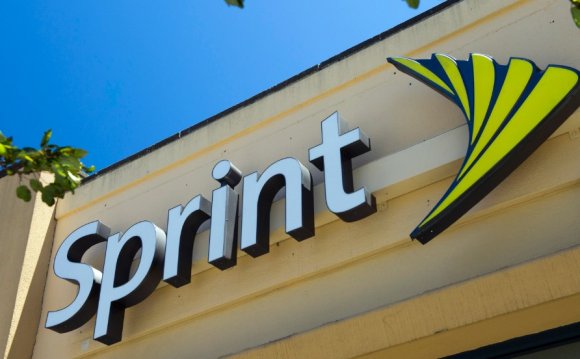 The plans are ranked in three categories:
Private HMOs and PPOs that people enroll in through work or on their own.
HMOs and PPOs that serve Medicare beneficiaries in the Medicare Advantage program.
HMOs that serve Medicaid beneficiaries.
2. Why can't I find my plan?
There are three reasons you might not see your health insurance plan. First, not all plans submit data to NCQA. Second, some that do submit data choose not to make their results public. Third, some plans don't have enough available data to make valid statistical comparisons. If your plan isn't listed in these rankings, ask a plan representative for an explanation.
3. Can these rankings help me if I am buying insurance through a health insurance Marketplace?
The plans listed in your state's marketplace and in these rankings are not identical. That's because plans in the marketplace are still new, so NCQA does not yet have data for them. But these rankings can help by showing you the track record of similar plans in your state in previous years. So go to Healthcare.gov to find the marketplace for your state. Then check the rankings of private plans in the rankings low to see if any of the plans are similar to those offered through your state's marketplace. A plan's record in your state provides an indication of how well the new marketplace plan may perform. (For more on the Affordable Care Act, use our Health Law Helper tool.)
4. Why is information missing for some plans?
There are several possible reasons. A plan might not offer a particular benefit or service or it might have too few enrollees using them. Or the plan might not submit data for a particular measure, or choose not to make some results public. NCQA differentiates between no reported data at all ("Data Not Reported") and those that a plan can't report because it doesn't offer the benefit or has too few members affected ("Not Applicable").
5. How are plans scored and ranked?
Each health plan received an overall score between 1 and 100 based on how it compared with other plans in its category (private, Medicare, or Medicaid) on consumer satisfaction, prevention, treatment, and accreditation. Accreditation is an independent review of how well a plan does at working with doctors and patients to provide high quality health care and at providing important consumer protections. Plans that are not accredited, including those that are in the NCQA-accreditation process or scheduled to go through it, get zero points for this category.
Prevention and treatment account for 60 percent of the score for all plans; consumer satisfaction, 25 percent; and NCQA accreditation, 15 percent. Plans are ranked according to their overall scores.
6. How are the scores determined?
The overall score is based in part on performance measures from the Healthcare Effectiveness Data and Information Set, or HEDIS®. Plans submit HEDIS data from billing and medical records as well as patient medical charts. Consumer satisfaction is based on two surveys: the Consumer Assessment of Health Providers and Systems survey, or CAHPS®; and the Health Outcome Survey (HOS).
All the data we report this year, except the CAHPS assessments for Medicare plans, comes from HEDIS and CAHPS assessments for the 2012 plan year; the Medicare CAHPS data are for 2011.
For prevention and treatment measures in 2014, NCQA used measures in different areas of care, such as asthma-medication use and controlling high blood pressure. In general, private plans, Medicare plans, and Medicaid plans are graded on the same measures, but some are unique to each. For example, glaucoma screening and osteoporosis management were taken into account when evaluating Medicare plans.
NCQA summarizes the scores for dozens of individual measures in several ways. First, it scores plans on composites of related measures. When assessing diabetes treatment, for example, it considers blood-pressure control, retinal eye exams, glucose testing and control, LDL cholesterol screening and control, and monitoring kidney disease. Those composite scores are further summarized into scores for the three components of care: consumer satisfaction, prevention, and treatment.
Consumer satisfaction measures what patients reported about the experiences of their care in a survey, including their experiences with doctors and services they had access to, and customer service.
Prevention measures the proportion of eligible members who received preventive services, such as prenatal and postpartum care, cancer screenings, and immunizations. It also looks at access to primary- and preventive-care visits for children and adolescents.
Treatment measures the proportion of eligible members who received the recommended care for conditions such as diabetes, heart disease, high blood pressure, osteoporosis, alcohol and drug dependence, and mental illness.
NCQA scores all those measures on a scale of 1 to 5, from worst to best. Those that get a 5 are in the top 10 percent compared with other plans in their category, those that get a 4 are above average, those that get a 3 are average, those that get a 2 are below average, and those that get a 1 are in the bottom 10 percent.
7. Why does accreditation matter?
During the NCQA accreditation process, evaluations by physicians and managed-care experts make sure not only that the plan has the right policies and procedures but also that the plan is following them. Do the plans provide accurate marketing material? Do they give clear information to members on coverage and denial decisions? Do the providers in their networks have proper credentials?
Accredited plans also commit to being held accountable for their performance by reporting data on it. Experience has shown that when plans do that, the performance usually improves. In fact, the health care reform law will require that any plan sold through exchanges in 2014 and beyond must be accredited.
Unaccredited plans lose ground in the NCQA rankings because accreditation counts for up to 15 points out of a possible 100. There are a number of reasons a plan might skip NCQA accreditation, including the expense—plans pay a fee to the NCQA for it. Plans might be accredited by another organization, again for a fee. Many more Medicare and Medicaid plans than private plans are not accredited.
Source: www.consumerreports.org
INTERESTING VIDEO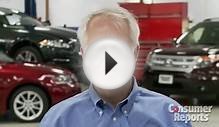 Car reliability rankings (October 2011) | Consumer Reports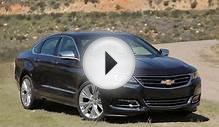 Chevy Impala Tops Consumer Reports Sedan Rankings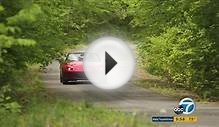 Consumer Reports releases latest ranking of 2016 cars
Share this Post