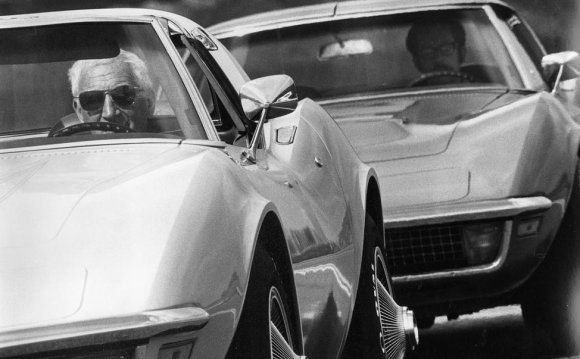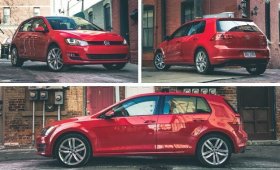 WHAT WE LIKE: The Golf's blend of fuel economy (we're getting 29 mpg), maneuverability, highway stability and comfort, and voluminous cargo hold continue to garner universal praise. Were the world to fall into a dystopian hellscape in which every human being was required to choose only one new car that could never be replaced, the Golf would easily make our short list (as long as that dystopia had VW mechanics). Whether it's threading itself into a Chicago street parking spot, quietly loping down the freeway, cupping our staffers with its comfortable seats, swallowing purchases from IKEA, or punching above its pay grade with its Audi-like interior quality, the Golf is among the best all-around vehicles available. We continue to be delighted by its attention to detail, including the rear wiper that automatically activates when reverse is selected if the windshield wipers are on, as well as the backup camera that hides behind the VW badge on the tailgate until needed (the badge tilts on cue to keep the lens clean!).
WHAT WE DON'T LIKE: Rooting around in the Golf's logbook for complaints is tiresome, but we tried and this is what we could come up with: The various LCD displays, which appeared dated and low-res when the car was new, today have even less of a shine to them. That is pretty much it—and it's a subjective feeling held by only a few staffers. The rest of us don't really care that the small gauge-cluster display and the dashboard's touchscreen wear their pixels loud and proud; both convey information clearly and with relatively little clutter. Otherwise, we've got nothin'—save for, perhaps, wishes for a manual transmission. The Golf's six-speed automatic (standard on our SEL test model) is unexceptional but unobtrusive, while the five-speed manual offered on lower-spec Golfs is more fun and a better partner for the turbocharged four-cylinder engine.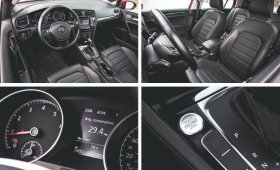 Once, we even had to hold the key up next to the steering column so the car would start. (The Golf's push-button ignition, like other cars', detects the key being inside the car to activate; holding it near the dashboard shouldn't be necessary.) We had no problems unlocking or starting the car using our backup key, so we assume a replacement will solve these fob issues. /p table border="0" cellpadding="2" cellspacing="0"x">
Another less serious problem seems to have fixed itself: The tire-pressure monitoring system warning light came on in the gauge cluster, even though all four tires were holding acceptable air pressure, and stayed on for a few thousand miles. After a while, the light faded, as did concern over the tires' air-holding ability. Speaking of round things, a few of you might have been wondering—or not—about what happened to the Golf's four (!) slightly bent wheels reported in our last update. We still haven't replaced them, largely because it's still winter in Michigan and we didn't want to bend a shiny new set of rims on the potholes before springtime road crews (hopefully) begin repairing our roads.
WHERE WE WENT: Since our last update, this long-term Golf has traveled around Michigan, taken a trip to Chicago, and ventured to Massachusetts and back via New York state.
Months in Fleet: 15 months Current Mileage: 34, 003 miles
Average Fuel Economy: 29 mpg Fuel Tank Size: 13.2 gal Fuel Range: 380 miles
Service: $610 Normal Wear: $0 Repair: $0
Source: www.caranddriver.com
INTERESTING VIDEO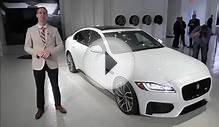 2016 Jaguar, Jaguar XF 2016 Car And Driver, Road Test And ...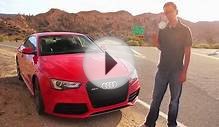 2013 Audi RS5 on Highway 33 - Road Test - CAR and DRIVER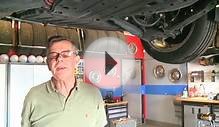 2012 Honda Civic Si Coupe - Road Test - CAR and DRIVER
Share this Post