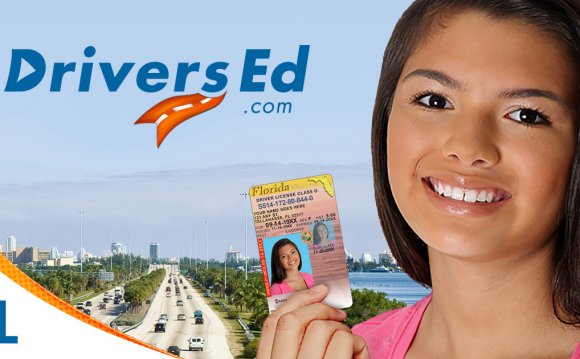 All drivers getting their first drivers license in Florida are required to complete certain steps by Florida Law. This applies to those getting a learner permit or restricted license and those getting an operators license.
The DMV Test (also known as the Permit Test) is now being offered online again. Two websites where you can signup for the DMV Test are: DMV Test on 123driving.com and Permit Test on HighSchoolDriver.com
Step 1 - Drug and Acohol Awareness Course
The first step to get your drivers license is to complete a Traffic Law and Substance Abuse Education course. This course must be taken by anyone - regardless of age - getting their first drivers license in Florida. This course is also known as DATA - drugs, alcohol, traffic awareness.
Step 2 - DMV Test Preparation and Practice Test
Once you have completed your DATA course the next step is to take the DMV test. This is a written test that covers Florida road signs and road rules. The DMV test (also known as the Permit Test) is available online to people under 18.
Anyone over the age of 18 taking the DMV Test must take it at a local DMV Office.
Preparing for the DMV Test
Before you take your DMV test we recommend you take a DMV Test Preparation Course. These courses make it easy for you to pass the test and teach you what you need to know to be a safe driver
They give you practice tests, videos, and the Prep courses we recommend were created by experts that worked at the Florida DMV for over 15 years.
DMV Test Preparation:
The two sites listed below offer the best DMV Test Preparation and include: Pratice tests, videos, and even an "Ask the Examiner", which allows you to ask an expert questions
These sites even offer an online appointment system linked to the DMV so won't have to wait in long lines. And they assist you in making sure you bring the correct ID and Documents. More people fail to get thier Drivers License because they don't have the correct documents than those that fail the test.
Step 3 - Take your DMV Test Online or at a Local DMV Office
The final step in getting your learners permit is to take your DMV Test. The DMV Test can be taken online or at a local office.
If you over 18 your must take your DMV test at a DMV office
Make Sure you have an appointment
Bring the necessary ID and documents
The DMV test consists of 50 questions. There are 45 questions on road rules and 5 questions on road signs. You must have 40 correct to pass.
Road Rules Sample Questions
If your name has been legally changed, how would you go about getting it changed on your driver license?
If you failed to answer a traffic summons, would you be able to renew your license?
If you receive twelve points within twelve months, for how long will your license be suspended?
Source: www.dmvflorida.org
INTERESTING VIDEO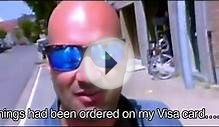 See how easily freaks can take over your life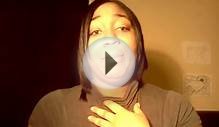 You can pass your north carolina learners permit test very ...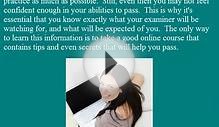 You Can Easily Pass Your Written and Road Tests If You ...
Share this Post