Stay involved with problems at all levels and use feedback from employees on how to improve and correct situations before they become serious. Loss of good employees can be costly as replacing their experience and retraining new employees may take time and money lost and most of all the confidence of current or long term employees and their faith in upper managements abilities to solve problems and keep the company on track. Having experienced, involved and compassionate management with people skills transfers not only to employees but to the customers that bring cash flow to the business and breath life into the companies ability to operate as a whole. Final results are what makes customer and employee satisfaction create the reputation and return customers and long term customers that build that company to better or worse in the public's and community's eyes and ears. Quality management, long term employees, satisfied customers- equals long term company and profits- the bottom line. Elon Musk is a good business example in modern times. All the technicians at Tesla are paid SALARY and are treated as investments and professionals. The current trend in automotive fields paying technicians on 100% commission is not sustainable or viable in modern times. Keeping the best requires livable wages and gainful employment. Many technicians today are required to have a 2 or 4 year degree in automotive technology and the business has not kept up with skilled technicians as they have been for years in Europe and many countries abroad. Loss of talented sales and service employees has devastated and plagued the industry for decades. Now, with super high tech vehicles and long term learning curves, talented people can't be replaced with a snap of the finger as in the past. Dedicated and skilled technicians are as important as dedicated and skilled management to work in harmony or the balance of business operations will go out of balance quickly. Having bad reports and reviews over long periods can't be cured easily and loss of profits today can be serious. With internet and blogs at fingertip access, customers and employees have the ability to see where to invest their purchases as customers and their time as employees. Putting new paint on the facility doesn't fix what may need fixing inside whether it's management/employees/business as usual or whatever it takes-excuses and lack of involvement won't work- involvement at all levels is what it takes to be successful today in all fields. Without it, only the competition survives. I have worked in several technical fields over 46 years in electronics, Military, automotive, aviation. I am licensed in several areas and also hold a Federal License, ASE Master, Porsche Master and have seen good and bad management which is key to operating at all levels. Without cash flow, many fields today are failing with costs rising at every turn. Aviation has been seriously affected by higher costs and loss of employees in and industry where job security has been very low. General aviation has been hit very hard by economic turns and trends. Automotive has seen product purchase prices rise in all areas also and market trends and buyers have shifted as costs go up affecting volume in all areas. It is a serious change in markets and if the company leaders and employees are not working together it could spell disaster or loss of profits in a very liquid and shifty market.
Source: www.glassdoor.com
INTERESTING VIDEO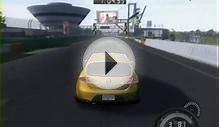 Top Motor - Car Reviews_Track Lap Trailer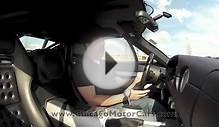 2006 Ford GT - Chicago Motor Cars Video Test Drive Review ...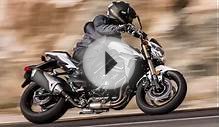 Motor Cars Review, Gentleman's Hooligan Comparo, 2016 ...
Share this Post