It's finally happened. You've studied the rules of the road, gotten your driving permit, taken your behind-the-wheel driving course, and you've had a chance to practice driving a car for real with an adult. But do you have the chops to pass your DMV Behind-the-Wheel test?
Here are some tips to ensure you walk away from the DMV with a smile on your face:
1. Make an appointment at the DMV. There is a reason why the DMV has the reputation that it does! It is a very busy place that fulfills the many needs and requirements of drivers throughout your city. Make an appointment so that all you have to think about that day is passing your test.
2. Have your documentation and fees ready. Make sure you have the following items in hand for your appointment: Your driving permit, proof of insurance and car registration, your certificate from your behind-the-wheel training course, a log of practice hours signed by your parents, and any fees you might need to pay. Check the DMV website ahead of time for the exact items you'll need and make a list so you don't forget.
3. Make sure your car is in good working order. Prior to your test, the DMV instructor will inspect your car to make sure it is in good working order. If not, you will not be allowed to take the test.
4. Make the proper adjustments. Once inside the car with the DMV instructor, don't forget to adjust your mirrors and buckle your seatbelt before you start the engine.
5. Obey all traffic laws. Tests can vary from state to state, but make sure to obey the overall traffic laws outlined in I Drive Safely's online driver's education course or do a quick review with a One-Hour Driver Preparation course available during the checkout process when you purchase a practice test.
6. Drive at a speed that's safe for conditions. The number on the speed limit sign is the maximum speed you are allowed to go. If there is traffic or bad weather, slow down a bit. In normal conditions, maintain a speed that is within three- to five-miles-per-hour of the limit.
7. Brake safely. At signs and traffic lights, brake smoothly and come to a complete stop behind the white limit line. You should still be able to see the line in front of you. Wait at least three seconds before proceeding. Look first to make sure it's safe to go. Other drivers might not remember how to give the right-of-way. But you do!
8. Constantly scan the road. The DMV instructor will be watching to make sure you are fully aware of your surroundings.
9. When it comes to changing lanes, remember SMOG. Signal to communicate with other drivers. Check your Mirrors to make sure there is enough space. Look Over your shoulder to check your blind spot. And Go.
Source: www.idrivesafely.com
INTERESTING VIDEO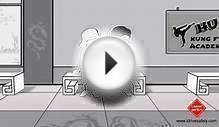 Behind-the-Wheel Test: Practice Tips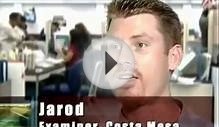 Top 8 Reasons why people fail Behind the Wheel Test in ...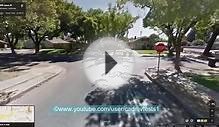 2015! Modesto,CA Behind the wheel test route.
Share this Post