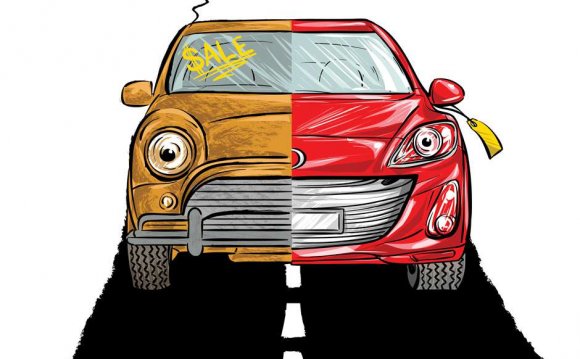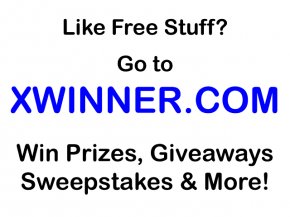 If you're in the market to buy a new car, one easy check is to look at the top of the sales charts. There, you'll find that the top-selling passenger cars in Canada are all compact front-wheel-drive, five-passenger, four-door sedans.
But which of these best-sellers is the best value?
For our comparison, we specified cars with base engines. But added 'basics' like air conditioning, electronic-stability control (which becomes mandatory for 2012), and automatic transmissions.
We then measured each in the categories of price, interior design, room, ride and handling, "city" fuel economy ratings, and power:
Sixth Place: 2011 Toyota Corolla CE ($18, 525) (Pictured above)
Redesigned for 2009, Toyota has applied some minor exterior and interior styling changes, and made previously optional safety kit standard to its 2011 Corolla.
Despite the minor updates, the Toyota compact was No. 2 in Canadian sales in March, behind only the top-selling Civic.
Excellent fuel economy, and an inoffensive driving personality seem to be the keys to Corolla's continuing popularity.
The Honda, Hyundai and Chevrolet beat the Corolla CE's $18, 525 price, while the Civic and Elantra better its 7.8 L/100 km city fuel economy rating. And the Toyota's interior and trunk space are relatively small, and its interior feels the least expensive.
Unfortunately, if you want more than just a comfortable highway ride in your new car, the Corolla is the least inspiring car to drive car in this sextet.
The Toyota's 1.8-litre four with 132 hp is mid-pack in performance. But its slow-reacting autobox has the least number of gears here, with only four to choose from.
Feedback from the steering wheel is eerily absent, and the sedan lists like a tugboat in stormy waters in sharp turns.
Fifth Place: 2011 Volkswagen Jetta Trendline+ ($18, 675)
Canadians seem to like the redesigned-for-2011 Jetta. With sales up 181 per cent compared to last year, it was the sixth best selling car in March.
One of the reasons for the Jetta's newfound popularity is its extra rear legroom over the old model and best-in-class trunk space.
Right behind the Mazda and Chevrolet, the VW offers a European sedan-like balance between a comfortable highway ride and well-controlled handling. But where the VW drops the ball is its price and what's under its hood.
At $18, 675, the Jetta Trendline+ is the second-most expensive best-seller here, only behind the Mazda3. Yet the Cruze and Hyundai Elantra offer richer materials in their cabins.
The Jetta does offer a modern six-speed automatic. But its aging 2.0-litre four-cylinder engine — the only Jetta engine available in this price range — is its biggest offence.
It delivers the least performance (only 115 hp) and worst city fuel economy rating (9.6 L/100 km) of this bunch, and sounds like it's in pain when in use.
Fourth Place: 2012 Honda Civic Sedan LX ($17, 490)
As a perennial best-seller, with sales up more than 38 per cent in March, the Civic held onto to its No. 1 sales position. While those sales were based on 2011 models, a thoroughly redesigned 2012 Civic Sedan is at dealerships now.
As a perennial best-seller, with sales up more than 38 per cent in March, the Civic held onto to its No. 1 sales position.
While those sales were based on 2011 models, a thoroughly redesigned 2012 Civic Sedan is at dealerships now.
For good reasons, for 2012, Honda is touting the new Civic's value pricing and excellent fuel economy. At $17, 490 it's the least expensive car here. And with a city fuel economy rating of 7.2 L/100 km, only the Elantra is better.
And although its 140 hp 1.8-litre four and five-speed autobox are essentially carryovers, the Honda sits just behind the more powerful Hyundai and Mazda.
There's a new digital information display. But the 2012 Civics continue with their love-or-hate bi-level instrumentation. Unfortunately, soft-feel plastics are still hard to come by. And in regards to passenger and trunk volumes, the Civic is average.
Despite a slightly softer ride and slower steering ratio compared to last year, the 2012 Civic Sedan still offers a nice balance between ride and handling.
But the Mazda3 is more fun to drive, and the Cruze and Elantra are quieter and more composed at highway speeds.
Third Place: 2011 Mazda3 GS ($19, 390)
At times the best-selling car in Canada last year, with sales now off almost 48 per cent, the Mazda3 slid to fifth-place in sales in March.
With fuel prices high again, the Mazda's ho-hum 8.7 L/100 km city rating hasn't helped. Nor has the Mazda3 GS's $19, 390 price, which makes it the most expensive best-seller here. And although its passenger volume is only less than the roomier Hyundai, its trunk space only betters the Toyota.
Marketed as a budget BMW, it's no surprise the Mazda scored firsts in steering, handling and performance. Plus its driving position and cabin controls are spot on and easy to use. And its 2.0-litre four ties the Hyundai for most horsepower (148 hp) yet offers the most torque (135 lbs.-ft.).
The only downside to the Mazda3 GS's overtly sporty driving character is extra road noise at highway speeds compared to the near-silent Cruze. But overall, if you like to drive, it's a compromise you won't regret.
Second Place: 2011 Chevrolet Cruze LS ($18, 200)
Less than one year after replacing the Cobalt, Chevrolet's Cruze sat just behind the more established Civic and Corolla in sales in Canada in March. And that overnight success is warranted.
The Asian-designed, U.S.-made Chevrolet compact offers one of the roomiest and luxurious interiors in this group, with quality materials and excellent fit and finish. Only the more capacious Jetta betters its trunk space. And at $18, 200, only the Civic is less to buy.
More surprisingly, only the Mazda and VW are better when it comes to meshing sporty handling, lively steering and a comfortable, quiet highway ride.
But like the Jetta's main vices, what prevented the Chevy from grabbing first place from the Hyundai was its relatively weak powerplant and city fuel economy rating.
The Cruze LS comes with a 1.8-litre four with 136 hp, but only 123 lbs.-ft. of torque. But because the Cruze is one of the heaviest cars in this group, the mill always feels strained, and even with six gears to use, it scores a second-worst 9.2 L/100 km in the city.
what teaching jobs are in demand
how start up a conversation
how much business class emirates
how much develop an app
which design principle is shown in the illustration
how many startup fails in india
which product requires an appraisal
how much products in amazon
what device on a resuscitation bag mask
how solutions are saturated
how technological evolution takes place
who solution for covid 19
where business intelligence is used
how much solutions are there
where design thinking is used
solution where concentration
when manager says thanks
what device on a resuscitation bag mask
how many technology companies are there in the world
how much teaching course at unisa
when tech mahindra started
where startup folder windows 10
which london airport is closest to heathrow
why engineering is important
how long teaching certificate
where device link is used
what is the solution process
how much london visa cost
where to study technology
entrepreneur who are successful
how many business days in 2022
how many device can use hulu
how much tech sales make
how project managers stay organized
who makes this product
why startup repair windows 7
which manufacturer of losartan is recalled
how technology affects our lives
who system
where to manage icloud storage
how design magazine
how many miles is 5166 steps
how many startups make it
why device is not compatible
how often to use newa device
who system of government
who devised the contract with america
where science fails
where is liverpool manager from
where is anthony from project runway
why startup india
where is leeds manager from
how long startup
who london jobs
how many startups registered in india
which london airport is closer to the city
when design takes flight
what products have titanium dioxide
why device drivers are used
how much product to use on face
who design the eiffel tower
why science is the best subject
where system earthing is employed
how much project engineer make
how much teaching should a hlta do
who science council
where is temple from design star
when system ui has stopped
where does technology comes from
what tech stocks to buy
which business degree is best
what product is good for frizzy hair
how many solution calculator
whose business number is this
how far machine learning
what management style am i
where product definition
how much design for architect
whom company
who project in ku
what two things must you check before using any equipment
how products are classified
who technology transfer ppt
when startup season 4
who studies science
why startup interview questions
how many science credits are required to graduate
whose forest solution
when project runway 2022
how much technology is used in schools
where to find system configuration
where science meets art
jira roadmap which version
why solutions are so important for us
how device drivers work
where to manufacture my product
why workers shortage
how many teaching jobs should i apply for
which company was responsible for love canal
which tech companies are hiring
which science major is the easiest
which project management software is best
equipment where used
what startup costs are deductible
how far will technology advance
who teaching meaning in urdu
how entrepreneur start a business
whose science is it anyway
when system has no solution
how many teaching hospitals in the us
why manufacturing execution system
which product requires an appraisal
why startups fail summary
which solution is the most concentrated
where is hipyo tech from
why road map
who company owns tgif restaurant
who project manager
Source: www.wheels.ca
INTERESTING VIDEO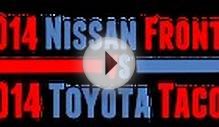 2014 Nissan Frontier vs 2014 Toyota Tacoma | New Car Sell Off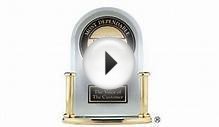 Car Ratings & Awards, New Cars, Used Cars | J.D. Power
Share this Post