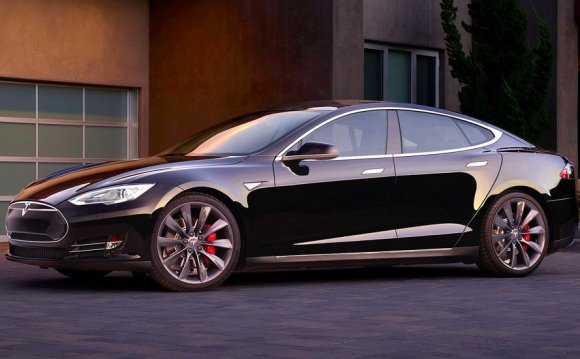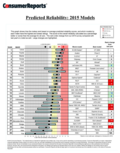 Troublesome Q50, QX60 models drop Infiniti 14 spots; Lexus tops rankings
YONKERS, NY—Multi-function, cross-linked infotainment systems and the associated in-car electronics are a growing reliability plague for many brands, according to Consumer Reports 2014 Annual Reliability Survey.
First-year models from Infiniti, Jeep, Fiat, Ram, Cadillac, Ford, and Honda have all seen significant problem rates from infotainment bugs and glitches. Of the 17 problem areas CR asks about in its survey, the category including in-car electronics generated more complaints from owners of 2014 models than for any other category.
The common issues from past CR surveys included unresponsive touch screens, or a reluctance to pair phones. While those issues remain, this year's survey finds they have been joined by other problems—including multi-use controllers that don't function properly.
These findings, and Consumer Reports 2015 new car reliability rankings that saw Lexus repeat as the most reliable brand in the U.S. market, were released at a press conference today before the Automotive Press Association in Detroit.
"Infotainment system problems generally don't exist in a vacuum, " said Jake Fisher, director of automotive testing at Consumer Reports, "A close look at the results suggests that cars with a lot of in-car electronic issues usually have plenty of other troubles, too."
Consumer Reports Annual Auto Reliability Survey polls CR's subscribers, who indicate any serious problems in 17 trouble areas that they have had with the cars they own in the proceeding 12 months. Consumer Reports gathers enough data on 248 models to predict which new cars will likely be reliable or troublesome, as well as provide insights and standings of major brands and spot trends. The survey is the largest of its kind; the 2014 edition generated information from about 1.1 million vehicles.
The worst first-year infotainment offender in this year's survey was the Intouch system in the new Infiniti Q50 sedan. More than one in five owners reported a problem with it. That, when combined with the poor reliability performance of the QX60 SUV, was enough to drop Infiniti's reliability rank 14 points to 20th overall—the farthest drop of any of the 28 brands this year.
The survey did show signs some carmakers are finding ways to alleviate infotainment problems. While hardly trouble-free, updates and changes to Ford and Lincoln's notorious MyTouch systems have made them less troublesome year after year. When introduced, the 2011 Ford Explorer had a 10 percent infotainment complaint rate and peaked at 28 percent. The 2014 Explorer's revised system has a 3 percent complaint rate for the same trouble areas.
Honda seems to have fixed a glitch with its HondaLink that contributed to Consumer Reports not recommending the redesigned Accord V6 last year; the vehicle is now recommended. Chrysler Corp's UConnect touch-screen system was buggy in its first iteration but recent software revisions may be ironing out the wrinkles.
Perennial best-in-reliability front-runners Toyota, Mazda and Honda, finished right behind top-rated Lexus in Consumer Reports' overall brand rankings in that order. Subaru, Scion and Kia helped Asian brands take seven of the top 10 spots. With the exception of Infiniti, most Japanese and Korean brands improved their reliability average score. Nissan continues to lag behind other Japanese brands with core models like the Altima, Pathfinder, and Sentra all scoring below average reliability.
Buick was the only domestic brand to finish in the top 10, and moved into 6th place from 16th last year. All six of its models included in CR's annual survey scored average or better reliability including the CR Recommended Buick LaCrosse (V6).
All of the other U.S. brands finished in the lower half of the brand rankings. Lincoln, joined Hyundai and Cadillac as the brands that improved their rankings the most. This year, Lincoln moved up 12 spots, finishing in 15th place, with four models including the reliable MKZ sedan scoring average and only two models below average. Hyundai moved up eight places, finishing 13th. Kia moved up to 10th place, with all models having average or better scores.
Domestic small and compact cars, and full-sized pickups aren't helping American carmakers to improve their reliability rank. The Chevrolet Sonic and Cruze, Ford Fiesta and Focus, and the turbo version of the Dodge Dart are all below average. The recently redesigned Chevrolet Silverado/GMC Sierra 1500 is showing a lot of teething pains. The GMC brand dropped 10 places, finishing 19th in the rankings largely because of the Sierra 1500 pickup. The Ram 1500 has also faltered, contributing to RAM's seven place slide to 26th.
Source: pressroom.consumerreports.org
INTERESTING VIDEO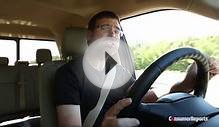 2015 Ford F-150 Review | Consumer Reports
Consumer Reports reveals its 2015 Autos Spotlight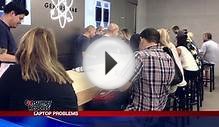 Consumer Reports' 2015 Annual Auto Reliability Survey ...
Share this Post