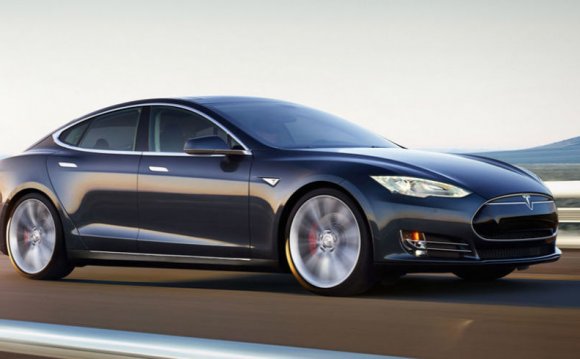 Lexus, Toyota, Audi, Mazda, and Subaru Most Reliable Brands
YONKERS, NY—While problematic infotainment systems continue to be among the top issues reported by new car owners, Consumer Reports has identified an emerging trend of increased troubles with new transmission systems developed to improve fuel-economy, based on an analysis of its 2015 Annual Auto Reliability Survey.
The findings, released today before the Automotive Press Association in Detroit, are collected annually from Consumer Reports' subscribers. CR's 2015 Annual Auto Reliability Survey takes into account data from more than 740, 000 vehicles.
This year, Acura becomes the latest brand to see its overall predicted-reliability ranking drop sharply (down 7 places from last year) due to problems with in-car electronics and transmissions for its newest RLX and TLX sedans. CR has already seen these trouble areas drag down overall scores for Ford, Nissan, Fiat-Chrysler and others.
"We've seen a number of brands struggle with new transmission technology, " said Jake Fisher, Consumer Reports' Director of Automotive Testing. "Whether it's a complex system such as a dual-clutch gearbox, a continuously variable transmission, or one with eight or nine speeds. Many vehicles require repair and replacements because of rough shifting among the gears and slipping CVT belts."
Not all new-generation transmissions are troublesome. Audi and BMW have created reliable dual-clutch transmissions, while the CVTs in Honda and Toyota hybrids have been strong performers.
Among the Japanese brands, Lexus pulled off a rare feat, garnering top reliability marks for all seven vehicle lines scored in Consumer Reports survey. But it was the only strong Japanese luxury brand. Nissan's Infiniti brand has continued its downward trajectory because of problems with its InTouch infotainment system. Although none of Honda's vehicles rated below average, the brand has dropped a few places largely due to glitches with its infotainment system in redesigned and freshened models. Toyota, Mazda and Subaru were all in the top five.
Audi, once synonymous with service problems, continued its recent upward trend leading all European brands and finishing third, just behind Lexus and Toyota. Mini, BMW, Volvo, and Volkswagen all finished in the top 15. Porsche dropped from ninth to 14th place because of a declining score for the Cayman and a below-average debut for the Macan.
Korean automakers, Kia and Hyundai, are considerably stronger and continue to rise in Consumer Reports rankings. The sister brands finished sixth and ninth, respectively. For the first time, Kia beat the stalwart Japanese brand Honda, and by a significant margin.
For the second year, Buick was the only domestic brand in the top 10 coming in seventh place. Cadillac dropped seven places to near the bottom, still plagued by its CUE infotainment system. Other General Motors brands, Chevrolet and GMC finished in the bottom third of the overall rankings.
Ford remains in the lower half of the rankings as well, but showed significant gains with most of its cars scoring average or better. The redesigned F-150 and Expedition SUV were bright spots, scoring above average in its first year. But the first-year Mustang had issues with its body hardware, drive shaft, and stability/traction control systems. Nine of the 13 Fords Consumer Reports scored had average or better reliability.
Tesla's Model S sedan got high marks in Consumer Reports' 50-plus performance tests, but its predicted reliability is another matter. CR received about 1, 400 survey responses from Model S owners who chronicled an array of detailed and complicated maladies. From that data, the Tesla Model S earns a worse-than-average predicted reliability score. The main problem areas are the drivetrain, power equipment, charging equipment, center console, and body and sunroof squeaks, rattles, and leaks.
While the long-running Chrysler and Dodge minivans scraped up an average reliability score for the first time in many years, all of Fiat-Chrysler brands (Chrysler, Dodge, Jeep, Ram, and Fiat) finished at or near the bottom again.
For live coverage of CR's breaking news, connect on Twitter @ConsumerReports and @CRCars, #reliability, and on Facebook at
About Consumer Reports
Consumer Reports is the world's largest and most trusted nonprofit, consumer organization working to improve the lives of consumers by driving marketplace change. Founded in 1936, Consumer Reports has achieved substantial gains for consumers on health reform, food and product safety, financial reform, and other issues. The organization has advanced important policies to cut hospital-acquired infections, prohibit predatory lending practices and combat dangerous toxins in food. Consumer Reports tests and rates thousands of products and services in its 50-plus labs, state-of-the-art auto test center and consumer research center. Consumers Union, a division of Consumer Reports, works for pro-consumer laws and regulations in Washington, D.C., the states, and in the marketplace. With more than eight million subscribers to its flagship magazine, website and other publications, Consumer Reports accepts no advertising, payment or other support from the companies whose products it evaluates.
Source: pressroom.consumerreports.org
INTERESTING VIDEO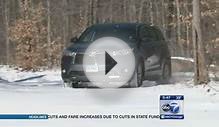 Top pick from Consumer Reports 2015 Autos Spotlight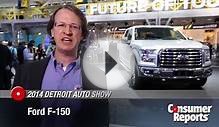 2015 Ford F-150 at the Detroit Auto Show | Consumer Reports
Share this Post