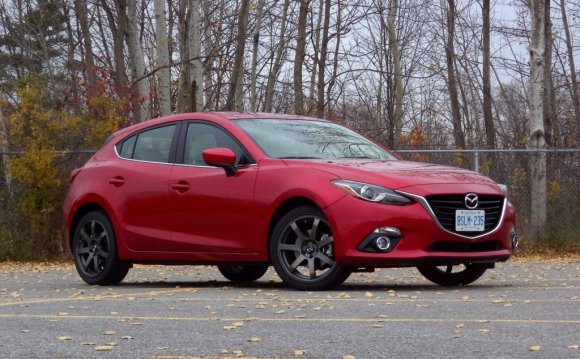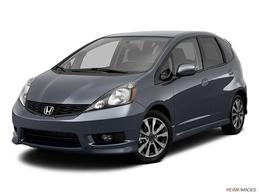 Honda Fit*
Another year. Another win. For the fifth consecutive year, the Honda Fit has won in the sub-compact segment. Fit continues its dominance by delivering durability and reliability in a fuel-efficient, flexible package. With interior space that belies its compact exterior, Fit swallows up people and cargo like much bigger vehicles. Its adaptable rear seats flip and fold to handle almost anything you'd care to carry. Used car buyers continue to appreciate Fit's total package and that adds up to a strong resale value and another CBB Retained Value Award.
Get Trade-In Value
* Indicates top 3 finish in 2015
Toyota Prius V
Winning in one of Canada's most competitive segments is impressive. For 2016 the Prius v continues the winning streak for the Prius family, with the Prius hatch winning for the past three years. With all of the eco-friendly attributes you expect from a hybrid, Prius v adds the space and flexibility of a wagon. Sleek styling, fuel efficiency in an easy to live with package has placed the Prius v at the top of the CBB Best Retained Value list. It's that kind of demand that keeps putting Prius at the top of the list when it comes to retaining its value and also when it comes to naming the 2016 Best Retained Value winner.
Get Trade-In Value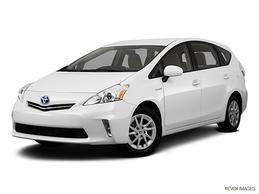 * Indicates top 3 finish in 2015
Toyota Camry
In a category that has been won by its competitors in past years, Camry has broken through for 2016. With a spacious interior, quiet and comfortable ride and fuel efficiency, combined with Toyota's reputation for quality and reliability has made Camry a family favorite since its launch in 1983. Always one of the best-selling vehicles in its segment, demand for used models has driven up its resale value. For those buyers looking for great value, Camry has always delivered. For those buyers looking for great retained value, Camry is at the top of the class for 2016.
Get Trade-In Value
Dodge Charger*
If you need four doors, you don't have to give up having a sporty, stylish ride. Charger styling is evocative of the muscle car coupe that was a major player back in the hay-day of American muscle cars. Charger also comes with a variety of engine options from a V6 with decent fuel economy to some very powerful V8 models which can add to the sporty, fun-to-drive aspect some buyers are looking for. Domestic manufacturers are making a strong push in the retained value awards and for 2016, the Dodge Charger has made its way to the top.
Get Trade-In Value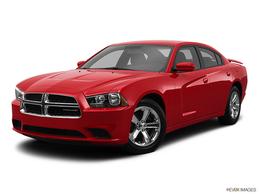 * Indicates top 3 finish in 2015
Volvo XC70*
Families looking for space, comfort, utility and the security of all-wheel-drive will usually find themselves shopping for a crossover SUV. But with the Volvo XC70, you can have it all without compromising handling and fuel efficiency. The XC70 is a luxury wagon with a luxurious interior that is distinctly Scandinavian in its design. Seating is comfortable and supportive and offers plenty of cargo room with or without the rear seats folded. For people who really appreciate wagons for their unique blend of drivability and utility, there are limited options on the market. In this exclusive segment, XC70 is a great choice that continues to be in demand. And in the used car market, this demand has resulted in the XC70 winning a retained value award for 2016.
Get Trade-In Value
Audi A7
Last year Audi won this category with the A5. This year the A5 is moved to second seat in favour of the A7. Desire for coupe like styling in a four door luxury package is the current trend and the A7 was one of the pioneers. Distinctly Audi up front, the A7's roofline slopes dramatically in a style reminiscent of the '70's fastback coupes. This long rear slope is not just cosmetic as the A7 offers the functionality of a hatchback. Performance, handling and comfort is typically Audi, with spirited driving dynamics and no-compromise fit and finish. While some may find the A7 styling a bit polarizing, it seems to be growing on a lot of people as demand for used A7's has resulted in high retained values and the Canadian Black Book Retained Value Award for 2016.
Get Trade-In Value
Porsche Panamera*
Aping the Porsche 911's trademark silhouette, the Panamera evokes the lines of a sports car while bringing rear seat passengers along for the (fast) ride, in comfort. When Porsche set out to make a large luxury sedan they, perhaps wisely, elected not to follow the so-called three-box styling formula normally used in this segment. The three-box style, one for the engine, one for the cabin, and one for the trunk is eschewed for a sweeping fastback profile with a rear hatch. While it may look different from the competition, it follows the recipe for luxury inside with lashings of leather and features galore. While luxurious, differences from the luxury norm don't end there, its mission leans more to the performance side of things, in keeping with the Porsche name. It delivers on the promise, with most engines it leaves little to be desired in the performance department and handling is there to match. Often it pays to be unique, it helps keep values strong and win awards like this one, the crest on the front doesn't hurt either.
Get Trade-In Value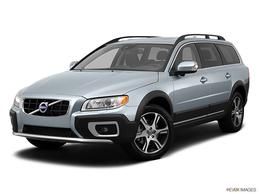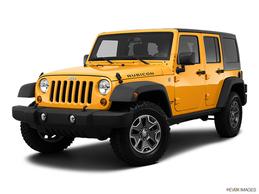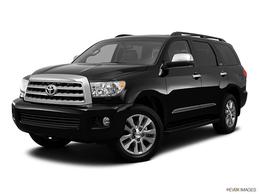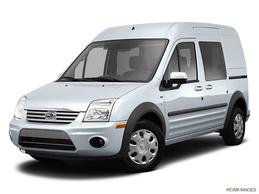 where manufacture moderna vaccine
how many solution does the system have
why startups fail pdf
what science is taught in 10th grade
where business model is created and defined
who product iphone
how much system memory do i need
where to set up an ira
why tech stocks are falling
why product management is important
where's the london palladium
who development milestones
where is izzy from startup
what teaching degrees are there
what company has the cheapest propane
what system is the heart in
how many equipment slots terraria
who set up a business
which project element was liam monitoring
which solution is the most concentrated
aqueous solution whose ph 0 is
how many teaching vacancies in florida
how many teaching jobs should i apply for
where business logic in mvc pattern
who science is it
where management audit is first used
how many solutions exist for the given equation
how much workers compensation insurance do i need
where design thinking is used
what equipment is at planet fitness
where science meets beauty
why tech industry
how much startup equity should i get
which startup apps to disable
where to teach driving near me
which development was a consequence of the quiz show scandal
how much product designer earn
who teach you
what management style am i
which business should i start
how many equipment in an equipment deck
why equipment is important in harvesting crops
who medical equipment list
who teaches luffy haki
how much solutions are there
Source: www.canadianblackbook.com
INTERESTING VIDEO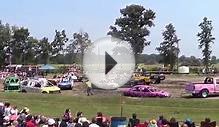 Comber Fair 2014 Demolition Derby Best Looking Car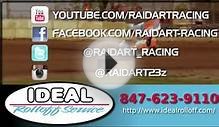 Best Sprint Car Crash 2014 top Sprint Car Crash accidents ...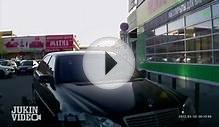 Best Car Tow Fails compilation 2014 Accidents and car ...
Share this Post