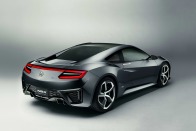 Get excited. Because if you like cool cars and trucks, the next 18 months are going to be a good time to be alive.
Below is a list of cars that make us remember why we got into this business. These are cars and trucks that show promise in their respective segments. Some — like Jaguar's XS sedan — are all-new. And some — like the Ford F-150 — are mainstays that show promise in concept form. Others (like just about everything from GM on this list) deserve acknowledgement for either risk-taking or simple segment leadership.
In no particular order, then, we present 17 groundbreaking, silly-fast or simply cool machines hitting the market in or around 2015.
Though it will likely be a 2016 model, Acura's NSX will go on sale in 2015 and that's good enough for us. Acura promises that the NSX will be a dynamic demon in spite of its hybrid powertrain. That shouldn't be a problem, as it will combine a twin-turbo V6 with three additional electric motors, two of which will drive the front wheels individually. It should fill the original's shoes in spirit if not in execution.
With nearly 300 hp, Quattro all-wheel drive and a six-speed transmission, the S3 is the small sporty sedan most of us here would choose. Its perfect balance of performance, comfort and technology acknowledges that not everyone wants their driving machine to be one-dimensional.
Don't mess with Cadillac. Because it plans to jam the 420-hp V6 from its CTS Vsport sedan into the compact ATS in order to make the smaller sedan a genuine V model. This is serious business. The ATS is small and light, so it will haul ass with this much power. And that's really, really cool.
It's all about the interior with the 2015 Cadillac Escalade. Stitched, perforated leather and real wood trim take center stage in an upgrade that significantly departs from the Suburban-Yukon twins on which it's based. Expect 420 hp and 460 pound-feet of torque from the Escalade's 6.2-liter direct-injected V8. Two- or four-wheel-drive models will be available.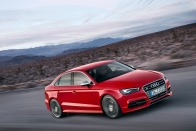 The combination of a stagnant midsize segment and the fact that many truck buyers want to buy domestic leaves Chevy in a position to strike while the iron is hot with its all-new Colorado. This truck's good looks, three powertrain options (including a turbodiesel for 2016) and three body configurations won't hurt, either. If there was ever a sure thing in truck sales, this appears to be it.
Chevrolet Corvette Z06
Very little is known about the first performance model based on the C7 platform. Even its name remains unconfirmed. What we know for sure is that the car will be shown at the Detroit auto show in January 2014, which means it will likely go on sale later in the year as a 2015 model. Expect all the C7's goodness to carry over into a car that actually fills its fenders with huge rubber and big brakes. We think it will be powered by a normally aspirated direct-injected V8 displacing more than 6.2 liters and generating between 530 and 570 horsepower.
New styling, a broad range of engine options and better fuel economy should help the 2015 F-150 retain its position as America's best-selling truck. When it comes to trucks there's a fine line between groundbreaking and bank breaking, and Ford appears to be walking that line carefully with the new F-150. Expect a truck that's better in every way. Don't expect one that's new in every way.
Fully redesigned for 2015, all Mustang styles will get independent rear suspension. The big news, however, is the likely addition of a 2.3-liter EcoBoost four-cylinder to the lineup, possibly to replace the V6. The 5.0 V8 will, of course, remain the iconic engine of the brand.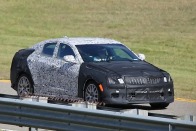 All-wheel drive will be an option for this popular sedan when it hits showrooms next year as a 2015 model. Otherwise, the news is mostly about styling, which is striking and makes the previous-generation Genesis sedan look conservative by comparison. Both the 3.8-liter V6 and the 5.0-liter V8 will remain — at least in the first year.
Though it's unclear exactly when this car will be unveiled, it's certain that Jaguar intends to go toe to toe with the Audi A4 and BMW 3 Series. Expect a rear-drive-based powertrain with at least two engine options: a 2.0-liter turbocharged four-cylinder and a 3.0-liter supercharged V6. Both engines will almost certainly be backed by a ZF eight-speed automatic transmission.
Jaguar's F-Type convertible is a strikingly beautiful car. And it only gets better with a hardtop. Base supercharged V6 engines will retain 340- and 380-hp ratings, while the supercharged 5.0-liter V8 bumps from 495 to roughly 550 hp in the F-Type R Coupe. ZF's eight-speed automatic is still paired with every engine. Expect to see the coupe at dealers in the spring of 2014.
This is what's called a no-brainer in the car industry. Lexus shaves two doors and the roof line off the IS 350 sedan and calls it the RC 350 Coupe for 2015. Expect power to come initially from the IS 350's 3.5-liter 306-hp V6 followed by a 2.0-liter turbo-4. A 450-plus hp V8 will come later, allowing the RC Coupe to go head to head with BMW's M4.
There are piles of money to be made in the compact luxury crossover segment. Ask BMW. Or Mercedes. And that's exactly what Lincoln would like to do with the Ford Escape-based MKC. Because its fundamentals are already in place, Lincoln will have to rely on striking styling, an outstanding interior and flexible chassis tuning to make the MKC a hit. But it's been done before. A 2.0-liter EcoBoost four coupled to a six-speed automatic is the most likely powertrain. All-wheel drive will be optional.
With the wildly popular CLA-Class taking the C-Class' spot as entry-level Benz, the priorities have changed for Benz's breadwinner. First, it's getting bigger. Five inches will be added to the C-Class' total length, which will noticeably increase rear-seat legroom. A new 2.0-liter turbocharged four will be the base engine, while a 2.1-liter diesel remains a very real possibility as the upgrade engine. An eight-speed automatic will be the go-to transmission and all-wheel drive will be optional.
Expect the 2015 Nissan Titan to come out swinging, because it needs to. This truck has, since its introduction, been an also-ran. Unlike Ford, which can rely on a solid reputation for building serious trucks, Nissan has an image to build. And the first-generation Titan didn't get the job done. Expect a new V6 to join the once-standard V8 along with an all-new 5.0-liter Cummins diesel V8 engine. That kind of powertrain portfolio might get truck buyers talking. And that's exactly what Titan needs.
Subaru's new WRX is stiffer, lower, longer (in wheelbase) and more powerful than the car it replaces. It comes standard with a six-speed manual transmission, and a performance-tuned CVT (no, seriously) is optional. Though its styling is far more conservative than that of the concept shown earlier this year, a new WRX is always a good thing. Expect the STI to follow shortly.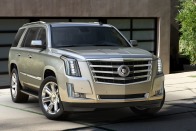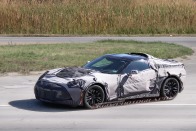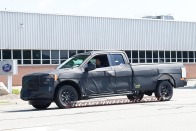 Source: www.edmunds.com
Share this Post